Air Conditioning
Air Conditioning Repair in Chicago, it's Suburbs & NW Indiana
Are you looking for a Chicago air conditioning repair service, air conditioner replacement installations or AC maintenance in Chicago? We provide only the best full service air conditioning talent in Chicago and have air conditioning technicians located all over Chicago and it's suburbs. Having this vast network of Chicago air conditioning technicians and contractors allows us to provide our customers a convenient, (in most cases) same-day service and often times will be to your home within an hour or two.
Call 773-219-1102 to schedule an air conditioning repair or ac repair estimate
Chicago Air Conditioning Repair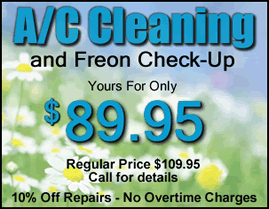 Air Conditioner Repair Services
Residential Air Conditioner Repair
Commercial Air Conditioner Repair
Compressor Replacement
AC Repair Freon Leaks
Air Conditioning Maintenance
Rooftop Air Conditioning Repair
24 Hour Emergency AC Repair
Ductless Air Conditioner Repair
Air Conditioning Repair Chicago Northside
Looking for a reliable and affordable air conditioning repair company in Chicago or the Suburbs? Call us at 773-219-1102 for same day air conditioning repair by our factory trained and certified air conditioning repair technicians.
AC Repair Service Areas
Northside Chicago
Albany Park: 60625, 60630
Andersonville: 60640
DePaul: 60614
Edgewater: 60640, 60660
Horner Park: 60618
Irving Park: 60641, 60618
Lakeview: 60657, 60613
Lincoln Park: 60614
Lincoln Square: 60625, 60659
North Center/ St. Ben's: 60613, 60618, 60657
North Park/ Budlong Woods: 60625, 60659, 60646, 60630
Old Town: 60610, 60614
Ravenswood: 60625, 60640
Rogers Park: 60626
Roscoe Village: 60618, 60657
Uptown/ Buena Park: 60640, 60660, 60613
West Ridge/ Warren Park: 60659, 60645
Wrigleyville: 60613, 60657
South Loop
Beverly: 60643
Bridgeport: 60608, 60616, 60609
Bronzeville: 60653
Chatham: 60620, 60619
Chinatown: 60608
Englewood: 60636
Hyde Park/ Kenwood: 60615, 60637, 60653
Marquette Park: 60629
South Loop: 60605, 60607
Pilsen/ Little Village: 60608, 60616
South Shore: 60649, 60617, 60619, 60637
Washington Park: 60615, 60637, 60609, 60621
City Central
Dearborn Park/ Printer's Row: 60605
Gold Coast/ Streeterville: 60610, 60611
Loop: 60601, 60602, 60603, 60604, 60605, 60606
North Center: 60610, 60611, 60654, 60606
River North: 60610, 60611
City Northwest
Belmont Cragin: 60639, 60634, 60641, 60707
Bucktown: 60622, 60647
Edison Park/ Jefferson Park: 60630, 60631, 60646
Humboldt Park: 60647, 60651, 60624
Logan Square: 60647, 60641, 60639
Portage Park: 60641
Wicker Park: 60622, 60647, 60614
City West
Greektown: 60607
West Chicago: 60606, 60607, 60610, 60612, 60622, 60661, 60608, 60616
River West: 60606, 60622, 60610, 60661
Tri-Taylor/ UIC: 60607
Ukrainian Village: 60622, 60612
University Village: 60607
West Town: 60612, 60622, 60647, 60610
ADDISON, 60101
ALGONQUIN, 60102
ALSIP, 60803, 60463
AMBOY, 61310
ANTIOCH, 60002
ARLINGTON HEIGHTS, 60004, 60005, 60018
AROMA PARK, 60910
AROMA TOWNSHIP, 60901
ASHKUM, 60911
ASHTON, 61006
AURORA, 60504, 60505, 60506
BALL TOWNSHIP, 62629, 62558, 62707, 62712
BANNOCKBURN, 60015
BARRINGTON HILLS, 60010
BARRINGTON, 60010
BARTLETT, 60103
BARTONVILLE, 61607, 61611, 61547, 61602, 61603, 61604, 61607, 61614
BATAVIA, 60540, 60532, 60510
BEACH PARK, 60087, 60099
BEDFORD PARK, 60501
BEECHER, 60401
BELLEVUE, 61604, 61602, 61605
BELLWOOD, 60104
BELVIDERE, 61008
BENSENVILLE, 60105, 60106
BERKELEY, 60163
BERWYN, 60402
BISSELL, 62707
BLANDINSVILLE, 61420, 61422, 61450
BLOOMINGDALE, 60108
BLOOMINGTON, 61701, 61704, 61709, 61761
BLUE ISLAND, 60406
BOLINGBROOK, 60440, 60490
BONDVILLE, 61815, 61820, 61822
BOONE COUNTY, 61008, 61011, 61107, 61114, 61038
BOULDER HILL, 60538
BOURBONNAIS, 60914
BRADLEY, 60915, 60914
BRAIDWOOD, 60408
BRANDYWINE, 60181
BRIDGEVIEW, 60455
BRISTOL TOWNSHIP, 60512,
BROADVIEW, 60155
BROOKFIELD, 60513
BUFFALO GROVE, 60089
BURBANK, 60459
BUREAU COUNTY, 61356, 61368
BURNHAM, 60633
BURR RIDGE, 60527
BUSHNELL, 61420, 61422
BYRON, 61010
CALUMET CITY, 60409
CALUMET PARK, 60827
CANTON, 61520
CARBON HILL, 60416
CAROL STREAM, 60188
CARPENTERSVILLE, 60014, 60012, 60013, 60110, 60102, 60014, 60018, 60110
CARY, 60013
CEDARVILLE, 61013
CHAMPAIGN CITY, 61820, 61820, 61821, 61822, 61874, 61801, 61802
CHAMPAIGN COUNTY, 61815, 61871, 61820, 61821, 61822, 61849, 61859, 61864, 61873, 61877
CHANNAHON, 60410
CHATHAM, 62629, 62558
CHEBANSE, 60922
CHERRY, 61317
CHERRY VALLEY, 61016
CHICAGO (AREA 1), 60601, 60605, 60610, 60611, 60613, 60614, 60615, 60616, 60626, 60646, 60647, 60657, 60659
CHICAGO (AREA 2), 60612, 60623, 60624, 60630, 60631, 60634, 60639, 60641, 60644
CHICAGO (AREA 3), 60607, 60608, 60612, 60613, 60618, 60622, 60625, 60630, 60640, 60641
CHICAGO (AREA 4) NORTH, 60608, 60609, 60615, 60616, 60619, 60621, 60629, 60632, 60636
CHICAGO (AREA 5), 60617, 60620, 60628, 60629, 60633, 60636, 60643, 60652, 60655
CHICAGO HEIGHTS, 60411
CHICAGO RIDGE, 60415
CHRISMAN, 61924, 61870
CICERO, 60804
CLARENDON HILLS, 60514
CLIFTON, 60927
COAL CITY, 60416, 60481
COLCHESTER, 62326
COLOMA TOWNSHIP, 61071
COUNTRY CLUB HILLS, 60478
COUNTRYSIDE ESTATES, 60548
COUNTRYSIDE, 60525
CREST HILL, 60435
CRESTON, 60113
CRESTWOOD, 60463
CRESTWOOD, 60445
CRETE, 60475
CRETE, 60417
CREVE COEUR, 61610, 61611, 61571
CRYSTAL LAKE, 60014, 60012
CUBA, 61427
CURRAN GARDNER, 62670, 62677, 62707, 62711, 62704, 62707
CURRAN TOWNSHIP, 62704, 62707, 62711
CUSTER PARK, 60481
DALZELL, 61320
DANVILLE, 61832, 61833, 61834, 61858
DARIEN [M1], 60561
DARIEN, 60561
DE KALB, 60115, 60178
DECATUR, 62521, 62522, 62522, 62523, 62525, 62526
DEER PARK, 60010
DEERFIELD, 60015
DELMAR WOODS, 60015
DEPUE, 61322, 61330
DES PLAINES, 60016, 60018
DIAMOND, 60416
DIVERNON, 62530
DIXMOOR, 60426
DIXON, 61021, 61047
DIXON, 61021
DOLTON, 60419
DOWNERS GROVE, 60515, 60516
DUPAGE COUNTY, 60103
DUPAGE COUNTY, 60181
DUPAGE COUNTY, 60143, 60157, 60172, 60188
EAST DUNDEE, 60118
EAST GALESBURG, 61430, 61436, 61462
EAST HAZEL CREST, 60429
EAST PEORIA, 61610, 61611, 61525, 61613, 61605, 61614, 61616, 61571
ELGIN TOWNSHIP, 60175, 60123, 60120
ELK GROVE, 60007
ELMHURST, 60126
ELMHURST, 60126
ELMWOOD PARK, 60707
EVANSTON, 60201, 60202
EVERGREEN PARK, 60805
EVERGREEN PARK, 60805
FAIRMONT, 60441
FAIRMOUNT, 61841, 61858
FITHIAN, 61844
FLOSSMOOR, 60430
FLOSSMOOR, 60422
FORD HEIGHTS, 60411
FOREST PARK, 60130
FOREST VIEW, 60402
FORRESTON, 61030
FORSYTH, 62526, 62535
FORT SHERIDAN, 60037
FOUR LAKES VILLAGE, 60532
FOX LAKE, 60020, 60041
FOX RIVER GROVE, 60021
FRANKLIN GROVE, 61031
FRANKLIN PARK, 60131
FREEPORT, 61032
FULTON COUNTY, 61542, 61520
GALESBURG, 61430, 61401, 61402, 61448, 61462
GARDNER TOWNSHIP, 62702, 62703, 62704, 62707, 62711, 62712
GENEVA, 60134
GLEN ELLYN, 60137
GLENARM, 62536
GLENCOE, 60022
GLENDALE HEIGHTS, 60139
GLENDALE HTS, 60137
GLENVIEW, 60025, 60026, 60062
GLENWOOD, 60425
GOLF, 60029
GOOSE LAKE TOWNSHIP, 60450
GRANDVIEW, 62702
GRAYSLAKE, 60030
GRAYSLAKE, 60030
GREAT LAKES NAVAL STATION, 60088
GREEN OAKS, 60048
GREENVALLEY, 6153461535
GROVELAND, 61535
GRUNDY, 60450
GURNEE, 60031
HAINESVILLE, 60030, 60073
HANOVER PARK, 60133
HARRISTOWN, 62522, 62537
HARVEY, 60426
HARWOOD HEIGHTS, 60706
HAWTHORN WOODS, 60047
HAZEL CREST, 60430
HAZEL CREST, 60429
HERSCHER, 60941
HICKORY HILLS, 60457
HIGHWOOD, 60040, 60015
HILLCREST, 61068
HILLSIDE, 60162
HINSDALE, 60521
HODGKINS, 60525
HOFFMAN ESTATES, 60195, 60194, 60192
HOLIDAY HILLS, 60051
HOMER, 61849, 61877
HOMER TOWNSHIP, 60491, 60441
HOMETOWN, 60456
HOMEWOOD, 60430
HOPKINS TOWNSHIP, 61037, 61081
HUNTLEY, 60142
ILLIOPOLIS, 62539
INDIAN CREEK, 60061
INDIAN HEAD PARK, 60525
INDIANOLA, 61846, 61850, 61870
INVERNESS, 60010, 60067
IROQUOIS, 60927
ISLAND LAKE, 60042
ITASCA, 60143
JEROME, 6270362704
JOHNSBURG, 60050
JOLIET, 60432, 60433, 60435, 60436, 60544, 60431
JUSTICE, 60458
JUSTICE, 60458
KANE (WC), 60506, 60505
KANKAKEE, 60901, 60950
KENILWORTH, 60043
KEWANEE, 61443
KILDEER, 60047
KNOX COUNTY, 61413, 61428, 61430, 61401, 61448
KNOXVILLE, 61430, 61448
LA GRANGE PARK, 60526
LA GRANGE, 60525
LA SALLE, 61301
LAHARPE, 61450
LAKE BARRINGTON SHORES, 60010
LAKE BLUFF, 60044
LAKE COUNTY, 60081
LAKE FOREST, 60045
LAKE HOLIDAY, 60548, 60552
LAKE IN THE HILLS, 60156, 60142
LAKE VILLA, 60046
LAKE ZURICH, 60047, 60010
LAKEMOOR, 60051
LAKEWOOD, 60014
LANSING, 60438
LELAND GROVE, 62704
LEMONT, 60439, 60441
LEWISTOWN, 61542
LEYDEN TWP, 60164
LIBERTYVILLE, 60048
LILY LAKE, 60175
LIMESTONE TOWNSHIP, 60901
LINCOLN, 62656
LINCOLNSHIRE, 60069
LINCOLNWOOD, 60712
LINDENHURST, 60046
LISLE, 60532
LOCKPORT, 60441, 60544
LOGAN COUNTY, 62656, 62548, 62702
LOMBARD, 60148
LONG CREEK, 62521, 62549
LONG GROVE, 60047
LOVES PARK, 61111
LYNNWOOD, 60004, 60411
LYONS, 60525, 60534
MACHESNEY PARK, 61115
MACOMB, 61455, 61459, 61473, 61475
MACON COUNTY, 61925, 62522, 62525, 62526, 62532, 62535, 62549
MAINE TOWNSHIP, 60016, 60025, 60062
MARKHAM, 60428
MARQUETTE HEIGHTS, 61554
MATTESON, 60443
MAYWOOD, 60153, 60504, 60505, 60506
MCCOOK, 60525
MCCULLOM LAKE, 60050
MCDONOUGH, 61411, 61415, 62624, 62326, 61455, 62367, 62681
MCHENRY, 60050, 60051, 60097
MELROSE PARK, 60160
MENDOTA, 61342
MERRIONETTE PARK, 60803
METTAWA, 60045, 60048
MIDLOTHIAN, 60445
MINOOKA, 60447
MOKENA, 60564
MONEE, 60449
MONTGOMERY, 60538
MONTMORENCY TOWNSHIP, 61071
MORRIS, 60450, 60451
MORTON, 61550
MORTON GROVE, 60053
MT MORRIS, 61054
MT PROSPECT, 60056
MT PULASKI, 62539, 62548, 62549, 62702
MT ZION, 62521, 62549
MUNCIE, 61857
MUNDELEIN, 60060
N BARRINGTON, 60010
NAPERVILLE, 60540, 60563, 60564, 60565
NEW LENOX, 60451, 60585
NEW MILLFORD, 61109
NEW TRIER TOWNSHIP, 60093
NIANTIC, 62551
NILES, 60714
NORMAL, 61704, 61761
NORRIDGE, 60706
NORTH AURORA, 60542
NORTH CHICAGO, 60064
NORTH RIVERSIDE, 60546
NORTHBROOK, 60062
NORTHFIELD, 60093
NORTHLAKE, 60164
NORWOOD, 61525, 61611, 61604, 61615
NORWOOD PARK, 60656
OAK BROOK, 60523
OAK FOREST, 60477, 60445, 60477, 60452
OAK LAWN, 60453
OAK PARK, 60302, 60304
OAKBROOK TERRACE, 60181
OAKWOOD, 61858
OAKWOOD HILLS, 60013
OGDEN, 61859
OGLE COUNTY, 61007
OGLE, 61068
OGLESBY, 61348
OLIVET, 61846, 61870
OLYMPIA FIELDS, 60411, 60461
OREGON, 61061
ORLAND HILLS, 60487
ORLAND PARK, 60464
OSWEGO, 60543
OTTO TOWNSHIP, 60901, 60922
PALATINE, 60067, 60074, 60004, 60056
PALOS HEIGHTS, 60463
PALOS HILLS, 60465
PALOS PARK, 60464, 60467
PARK CITY, 60085
PARK FOREST, 60466, 60417
PARK RIDGE, 60068
PAWNEE, 62558
PEKIN, 61554, 61564
PEORIA, 61607, 61525, 61611, 61528, 61602, 61603, 61604, 61605, 61606, 61554
PEORIA HEIGHTS, 61603, 61614, 61616
PEOTONE, 60468, 60449
PERU, 61354
PHILO, 61864, 61877
PHOENIX, 60426
PINGREE GROVE, 60140
PLAINFIELD, 60544
PLANO, 60545
POLO, 61064
POPLAR GROVE, 61065
POSEN, 60469
PRAIRIE GROVE, 60012
PRINCETON, 61356
PROSPECT HEIGHTS, 60070
PROVISO TOWNSHIP, 60126
RICHTON PARK, 60471
RIDGE FARM, 61870
RIVER FOREST, 60305
RIVER GROVE, 60171, 60141
RIVERDALE, 60827
RIVERSIDE, 60546
RIVERWOODS, 60015
ROBBINS, 60472
ROCHELLE, 61068
ROCHESTER, 62563, 62703, 62707, 62712
ROCK FALLS, 61071
ROCKDALE, 60436
ROCKFORD, 61103, 61101, 61102, 61103, 61104, 61107, 61108, 61109, 61114
ROLLING MEADOWS, 60008
ROMEOVILLE, 60446
ROSELLE, 60172
ROSEMONT, 60018
ROUND LAKE, 60073
S BARRINGTON, 60010
SANDWICH, 60548
SCHAUMBURG, 60193, 60194, 60173
SCHILLER PARK, 60176
SHOREWOOD, 60431
SIDNEY, 61924, 61877
SKOKIE, 60076, 60077
SLEEPY HOLLOW, 60118
SOUTH CHICAGO HEIGHTS, 60411
SOUTH ELGIN, 60177
SOUTH HOLLAND, 60473
SOUTHERN VIEW, 62703, 62704
SPAULDING, 62561
SPRING VALLEY, 61101, 61362
SPRINGFIELD, 62629, 62558, 62563, 62701, 62702, 62703, 62704, 62706, 62707
ST ANNE, 60964
ST CHARLES, 60174
ST JOSEPH, 61849, 61859, 61873
STEGER, 60475
STEPHENSON COUNTYSTERLING, 61067, 61081
(NOTTINGHAM PARK), 60638
STICKNEY, 60402
STILLMAN VALLEY, 61084
STONE PARK, 60165
STREAMWOOD, 60107
SUMMIT, 60501
SUN RIVER TERRACE, 60964
SYCAMORE, 60178
THIRD LAKE, 60030
THORNTON, 60476, 60473
TIMBER CREEK TRAILER PARK, 60073
TINLEY PARK, 60477
TISKILWA, 61368
TOWER LAKES, 60010
TREMONT, 61568
UNIVERSITY IL CHAMPAIGN, 61820, 61801
UNIVERSITY OF IL URBANA, 61820, 61801
UNIVERSITY PARK, 60466
URBANA, 61820, 61821, 61822, 61874, 61801, 61802
UTICA, 61373
VERMILLION CO IL, 61832, 61834, 61858
VERNON HILLS, 60015, 60060, 60069, 60061
VILLA PARK, 60181
VOLO, 60097, 60051, 60020
WADSWORTH, 60083
WARRENVILLE, 60555
WASHINGTON, 61611, 61571
WAUCONDA, 60084
WAUKEGAN, 60085, 60087
WEST CHICAGO, 60185
WEST DUNDEE, 60118
WEST PEORIA, 61604, 61606, 61615
WESTCHESTER, 60154
WESTERN SPRINGS, 60558
WESTMONT, 60559
WHEATLAND, 60564
WHEATON, 60187, 60185
WHEELING, 60090
WILDWOOD COMMUNITIES, 60548
WILLOW SPRINGS, 60480
WILLOWBROOK, 60527
WILMETTE, 60091
WILMINGTON, 60481
WINFIELD, 60190
WINNEBAGO, 61011, 61016, 61111, 61103, 61115, 61063, 61088
WINNETKA, 60093
WINTHROP HARBOR, 60096
WONDER LAKE, 60097
WOOD DALE, 60191
WOODRIDGE, 60517
WORTH, 60482
WYANET, 61379
ZION, 60099
INDIANA
AKRON, 46910
BEVERLY SHORES, IN, 46301
BRISTOL, 46507
BURKETT, 46508
BURNS HARBOR, IN, 46304
CAYUGA , IND, 47928
CEDAR LAKE, IN, 46303
CHESTERTON, IN, 46304
CROWN POINT, IN, 46307
DEMOTTE, IN, 46310
DUNE ACRES, IN, 46304
DUNELAND BEACH, IN, 46360
DYER, IN, 46311
EAST CHICAGO, IN, 46312
EDWARDSBURG, 49112
ELKHART, 465144651646517
ETNA GREEN, 46524
EUGENE, IND, 47928
GARY, IN, 46402, 46403, 46404, 46406, 46407, 46408, 46409
GOSHEN, 46526, 46528
GRAND BEACH, MI, 49117
GRIFFITH, IN, 46319
HAMMOND, IN, 46320, 46323, 46324, 46327, 46394
HEBRON, IN, 46341
HIGHLAND, IN, 46322
HOBART, IN, 46342
JASPER, IN, 46310, 46392
KINGSBURY, IN, 46345
KINGSFORD HEIGHTS, IN, 46346
LAKE STATION, IN, 46405
LAKE, IN, 46307, 46408, 46342
LAKES OF FOUR SEASONS, IN, 46385, 46341, 46307
LINDEN 5 POINTS, 49112
LODI, IN, 47952
LONG BEACH, IN, 46360
LOWELL, IN, 46356
MENTONE, 46539
MERRILLVILLE, IN, 46410
MICHIANA SHORES, IN, 46360
MICHIGAN CITY, IN, 46360
MIDDLEBURY, 46540
MISHAWAKA, 46544
MUNSTER, IN, 46321
NEW CHICAGO, IN, 46342
NOTRE DAME, 46556
OGDEN DUNES, IN, 46368
ONTWA, 49112
OSCEOLA, 46561
PLYMOUTH, 46563
PORTAGE, IN, 46368
PORTER (UO VALPARAISO), IN, 46385, 46383, 46304, 46360
PORTER TOWNSHIP, 49130
PORTER, IN, 46307, 46342, 46385, 46341
POTTAWATOMIE PARK, IN, 46360
ROCHESTER, 46975
ROSELAND, 46637
SCHERERVILLE, IN, 46375
SHOREWOOD, IN, 46385
SILVER LAKE, 46502
SILVERWOOD/KINGMAN, IND, 60607, 60608, 60612, 60613, 60618, 60622, 60625, 60630, 60640
SOUTH BEND, 46628, 46601, 46613, 46614, 46615, 46616, 46617, 46619
ST JOHN, IN, 46373
ST JOSEPH COUNTY, IN, 46552
ST. JOSEPH COUNTY INDIANA, 46530, 46637, 46628, 46545, 46561, 46614, 46619, 46628, 46635
VALPARAISO, IN, 46383
WAKARUSA, 46573
WARSAW, 46580
WHITING, IN, 46394
WINONA LAKE, 46590
MICHIGAN
BARODA, MI, 49101
BENTON HARBOR, 49022, 49085
BERRIEN SPRINGS, 49103
BERTRAND TOWNSHIP, MI, 49113
BRIDGMAN, MI, 49106
BUCHANAN, 49107
CALVIN TWP, 49031
CASSOPOLIS VILLAGE, 49031
CHIKAMING, MI, 49125, 49128, 49128, 49116
COLOMA CITY, 49038
DOWAGIAC CITY, 49047
HAGAR TOWNSHIP, 49038
HOWARD TOWNSHIP, 49120
JEFFERSON TWP, 49031
LA GRANGE TWP, 49031
LA PORTE (NE), IN, 46552
LAGRANGE TOWNSHIP, 49031
LAKE, MI, 49106
LINCOLN TOWNSHIP, 49085
MICHIANA, MI, 49117
MILTON TOWNSHIP, 49120
NEW BUFFALO, MI, 49117
NEW CARLISLE, IN, 46552
NILES, 49120
ORONOKO TOWNSHIP, 49104
PENN TWP, 49031
PIPESTONE TOWNSHIP, 49111
SHOREHAM VILLAGE, 49085
SILVER CREEK TOWNSHIP, 49047
SODUS TWP., 49126
ST. JOSEPH, 49085, 49022
STEVENSVILLE, MI, 49127
THREE OAKS, MI, 49128
Air Conditioning Units We Repair
AC Delco
Acme
Adams
Admiral
Addison
Airco
Aire-Flo
Airtemp
Alpine
AO Smith
Alpine
Amana
American Standard
American Comfort
AAON
AP Wagner
Aprilaire
Arco-Aire
Arctic Circle
Ariston
Armstrong
Badger
Bard
Bell & Gossett
Biasi
Fisher & Paykel
Fraser & Johnston
Bissell
Duo-Therm
BorgWarner
Bosch
Broan
Brown
Browning
Bryant
Buderus
Burnham
Caloric
Carrier
Central Boiler
Centurion
Century
Chambers
Clare
Climatrol
Coldspot
Coleman
Columbia
Comfort-Aire
Comfortmaker
Comfort King
Command-Aire
Corning
Crane
Crosley
Dacor
Daikin
Dayton
DeLonghi
Ducane
Dunham-Bush
Dunkirk
Duo-Matic/Olsen
Emerson
Estate
Eureka
Evcon
Fedders
Friedrich
Frigidaire
Frigiking
Fulton
Gaffers & Sattler
General Electric
Gibson
Glowcore
Goettl
GE
Goldstar
Goodman
Green Colonial
Hallmark
Hamilton Beach
Hardwick
Heatwave
Heil
Hitachi
Honeywell
Hoover
Hotpoint
Hampton Bay
Hardwick
Honeywell
Hotpoint
Homart
Insinkerator
Intertherm
Janitrol
Jenn-Air
Johnson
Keeprite
Kelvinator
Kenmore
Kitchen Aid
Kerr Laars
Kirkland
KitchenAid
Koldwave
Lennox
LG
Litton
Lennox
Luxaire
Magic Chef
Magic Chef
Marvair
Maytag
Manitowac
Maytag
Modern Maid
Montgomery Wards
Norge
Maytag
Montgomery Ward
Mueller
McGraw-Edison
McQuay
Miele
Miller
Mitsubishi
Modern Maid
Moncreif
Monogram
Munchkin
Nordyne
Oasis
O'Keefe & Merritt
Oster
Panasonic
Parker
Peerless
Pennco
Perfect Climate
Pioneer
Premier
Patco
Payne
Polaris
Pride
Quasar
RCA
Rheem
Robertshaw
Roper
Ruud
Samsung
Sanyo
Scotsman
Superior
Sears
Siemens
Singer
Sony
Southwest
Space-Guard
Sharp
Signature
Speed Queen
Summit
Sunray
Space Pak
Spartan
Speed Queen
Square D
Sub-Zero
Sunbeam
Taco
Tappan
Tempstar
Thermador
Trane
Thermo
Trainco
Typhoon
Thermador
U-line (Uline)
Unico
Utica
Vent-A-Hood
Viessmann
Viking
Waste King
Wattmaster
WeatherKing
Webb
Wedgewood
Weil-McLain
Welbilt
Westinghouse
Whirlpool
Wolf
White Rogers
White-Westinghouse
Williams
Williamson
Wolf
Worthington
York