Heating
Heating Repair In Chicago, All Suburbs & NW Indiana
At Chicago Heating Repair we know the importance of doing a great job and repairing your heating system right the first time. That's why it's so important to choose the right heater repair contractors for your heating repair service needs. Chicago Heating Repairs family of dedicated heating repair technicians are there for you and your family 24/7 and treat every customer without heat as an emergency heating repair. It's our family of dedicated people that made our heating repair company what it is today.
24/7 EMERGENCY HEATING REPAIR CALL 773-219-1102. SAME-DAY REPAIRS
Chicago Heating Repair Company
Many heating repair companies take advantage of the training provided by their heating equipment manufacturers or distributor and is mandatory for all of our heating repair technicians and installation professionals to attend.
In addition to heating repair training and education, ask for references. Former residential and commercial heating repair customers are an excellent source of information.
Heating Repair Service, Maintenance & Replacement Installations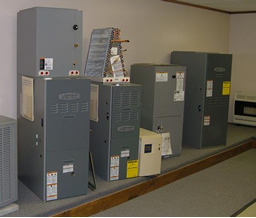 Heating Repair Services
Residential Heating Repair
Commercial Heating Repair
Rooftop Units
Steam Boilers
Hot Water Boilers
Electric Heaters
Heat Pumps
Hot Water Heaters
Chicago Heating Repair Done Right!
Your on-site evaluation must include a heat load calculation. A skilled heating repair and installation contractor should take a personal, detailed look throughout your home. Beware of a dealer that simply takes information over the phone. A load calculation determines what the proper size of your new heating and air conditioning system is for your home.
Call (773) 219-1102 TO SCHEDULE A FREE ESTIMATE OR SERVICE CALL
Best Heating Repair – Your Local Heater Repair Experts!
Check your heating repair companies local licenses and ask how long they've been in business. Licensed heater repair companies must have state and local licenses and insurance forms for liability and workmen's compensation. Inquire about home heating equipment and labor warranties. Warranties vary according to manufacturer.
In addition, ask your heating repair contractor about whether or not they offer preventative maintenance agreements. Preventative maintenance is one of the best ways to ensure optimum efficiency and performance of your new heating system.
Heating Repair Service Areas
Find Your City Here
Chicago Neighborhoods and Zip Codes
Northside Chicago
Wicker Park 60622, 60647, 60614
Albany Park 60625, 60630
Andersonville 60640
DePaul 60614
Edgewater 60640, 60660
Horner Park 60618
Irving Park 60641, 60618
Lakeview 60657, 60613
Lincoln Park 60614
Lincoln Square 60625, 60659
St. Ben's 60613, 60618, 60657
North Park – Budlong Woods 60625, 60659, 60646, 60630
Old Town 60610, 60614
Ravenswood 60625, 60640
Rogers Park 60626
Roscoe Village 60618, 60657
Uptown – Buena Park 60640, 60660, 60613
West Ridge – Warren Park 60659, 60645
Wrigleyville 60613, 60657
South Loop
Bridgeport 60608, 60616, 60609
Bronzeville 60653
Hyde Park: 60615, 60637, 60653
South Loop 60605, 60607
Pilsen – Little Village 60608, 60616
City Central
Gold Coast – Streeterville 60610, 60611
Loop: 60601, 60602, 60603, 60604, 60605, 60606
North Center 60610, 60611, 60654, 60606
River North 60610, 60611
City Northwest
Belmont Cragin 60640 60639, 60634, 60641, 60707
Bucktown 60622, 60647
Edison Park – Jefferson Park 60630, 60631, 60646
Humboldt Park 60647, 60651, 60624
Logan Square 60647, 60641, 60639
Portage Park 60641
City West
Greektown 60607
River West 60606, 60622, 60610, 60661
Tri-Taylor/ UIC 60607
Ukrainian Village 60622, 60612
University Village 60607
West Town 60612, 60622, 60647, 60610
Northern Suburbs
ADDISON, 60101
ALGONQUIN, 60102
ALSIP, 60803, 60463
ANTIOCH, 60002
ARLINGTON HEIGHTS, 60004, 60005, 60018
AURORA, 60504, 60505, 60506
BANNOCKBURN, 60015
BARRINGTON HILLS, 60010
BARTLETT, 60103
BATAVIA, 60540, 60532, 60510
BEACH PARK, 60087, 60099
BEDFORD PARK, 60501
BELLWOOD, 60104
BELVIDERE, 61008
BENSENVILLE, 60105, 60106
BERKELEY, 60163
BERWYN, 60402
BLOOMINGDALE, 60108
BLUE ISLAND, 60406
BOLINGBROOK, 60440, 60490
BOULDER HILL, 60538
BRAIDWOOD, 60408
BRIDGEVIEW, 60455
BROADVIEW, 60155
BROOKFIELD, 60513
BUFFALO GROVE, 60089
BURBANK, 60459
BURNHAM, 60633
BURR RIDGE, 60527
CAROL STREAM, 60188
CARPENTERSVILLE, 60014, 60012, 60013, 60110, 60102, 60014, 60018, 60110
CARY, 60013
CHICAGO (AREA 1), 60601, 60605, 60610, 60611, 60613, 60614, 60615, 60616, 60626, 60646, 60647, 60657, 60659
CHICAGO (AREA 2), 60612, 60623, 60624, 60630, 60631, 60634, 60639, 60641, 60644
CHICAGO (AREA 3), 60607, 60608, 60612, 60613, 60618, 60622, 60625, 60630, 60640, 60641
CHICAGO (AREA 4) NORTH, 60608, 60609, 60615, 60616, 60619, 60621, 60629, 60632, 60636
CHICAGO (AREA 5), 60617, 60620, 60628, 60629, 60633, 60636, 60643, 60652, 60655
CHICAGO RIDGE, 60415
CICERO, 60804
CLARENDON HILLS, 60514
CLIFTON, 60927
COUNTRY CLUB HILLS, 60478
COUNTRYSIDE ESTATES, 60548
COUNTRYSIDE, 60525
CRESTWOOD, 60463, 60445
CRYSTAL LAKE, 60014, 60012
DARIEN, 60561
DEER PARK, 60010
DEERFIELD, 60015
DES PLAINES, 60016, 60018
DOWNERS GROVE, 60515, 60516
DUPAGE COUNTY, 60103, 60181, 60143, 60157, 60172, 60188
EAST DUNDEE, 60118
EAST HAZEL CREST, 60429
ELGIN, 60175, 60123, 60120
ELK GROVE, 60007
ELMHURST, 60126
ELMWOOD PARK, 60707
EVANSTON, 60201, 60202
EVERGREEN PARK, 60805
FOREST PARK, 60130
FOREST VIEW, 60402
FORT SHERIDAN, 60037
FOX LAKE, 60020, 60041
FOX RIVER GROVE, 60021
FRANKLIN PARK, 60131
GENEVA, 60134
GLEN ELLYN, 60137
GLENCOE, 60022
GLENDALE HEIGHTS, 60139, 60137
GLENVIEW, 60025, 60026, 60062
GLENWOOD, 60425
GRAYSLAKE, 60030
GURNEE, 60031
HAINESVILLE, 60030, 60073
HANOVER PARK, 60133
HARWOOD HEIGHTS, 60706
HAWTHORN WOODS, 60047
HICKORY HILLS, 60457
HIGHWOOD, 60040, 60015
HILLSIDE, 60162
HINSDALE, 60521
HODGKINS, 60525
HOFFMAN ESTATES, 60195, 60194, 60192
HUNTLEY, 60142
INDIAN HEAD PARK, 60525
INVERNESS, 60010, 60067
ITASCA, 60143
JOLIET, 60432, 60433, 60435, 60436, 60544, 60431
JUSTICE, 60458
KENILWORTH, 60043
LA GRANGE, 60525, 60526
LAKE BARRINGTON, 60010
LAKE BLUFF, 60044
LAKE COUNTY, 60081
LAKE FOREST, 60045
LAKE HOLIDAY, 60548, 60552
LAKE IN THE HILLS, 60156, 60142
LAKE VILLA, 60046
LAKE ZURICH, 60047, 60010
LAKEMOOR, 60051
LAKEWOOD, 60014
LEMONT, 60439, 60441
LIBERTYVILLE, 60048
LINCOLNSHIRE, 60069
LINCOLNWOOD, 60712
LINDENHURST, 60046
LISLE, 60532
LOCKPORT, 60441, 60544
LOMBARD, 60148
LONG GROVE, 60047
LYONS, 60525, 60534
MAYWOOD, 60153, 60504, 60505, 60506
MCHENRY, 60050, 60051, 60097
MELROSE PARK, 60160
METTAWA, 60045, 60048
MIDLOTHIAN, 60445
MOKENA, 60564
MONTGOMERY, 60538
MORRIS, 60450, 60451
MORTON GROVE, 60053
MT PROSPECT, 60056
MUNDELEIN, 60060
NORTH BARRINGTON, 60010
NAPERVILLE, 60540, 60563, 60564, 60565
NEW LENOX, 60451, 60585
NILES, 60714
NORRIDGE, 60706
NORTH AURORA, 60542
NORTH CHICAGO, 60064
NORTH RIVERSIDE, 60546
NORTHBROOK, 60062
NORTHFIELD, 60093
NORTHLAKE, 60164
NORWOOD, 61525, 61611, 61604, 61615
NORWOOD PARK, 60656
OAK BROOK, 60523
OAK FOREST, 60477, 60445, 60477, 60452
OAK LAWN, 60453
OAK PARK, 60302, 60304
OAKBROOK TERRACE, 60181
OLYMPIA FIELDS, 60411, 60461
ORLAND HILLS, 60487
ORLAND PARK, 60464
PALATINE, 60067, 60074, 60004, 60056
PALOS HEIGHTS, 60463
PALOS HILLS, 60465
PALOS PARK, 60464, 60467
PARK CITY, 60085
PARK FOREST, 60466, 60417
PARK RIDGE, 60068
PLAINFIELD, 60544
PRAIRIE GROVE, 60012
PROSPECT HEIGHTS, 60070
RIVER FOREST, 60305
RIVER GROVE, 60171, 60141
RIVERDALE, 60827
RIVERSIDE, 60546
RIVERWOODS, 60015
ROCKDALE, 60436
ROLLING MEADOWS, 60008
ROMEOVILLE, 60446
ROSELLE, 60172
ROSEMONT, 60018
ROUND LAKE, 60073
S BARRINGTON, 60010
SCHAUMBURG, 60193, 60194, 60173
SCHILLER PARK, 60176
SHOREWOOD, 60431
SKOKIE, 60076, 60077
SOUTH ELGIN, 60177
ST CHARLES, 60174
STICKNEY, 60402
STONE PARK, 60165
STREAMWOOD, 60107
SUMMIT, 60501
TINLEY PARK, 60477
UNIVERSITY PARK, 60466
VERNON HILLS, 60015, 60060, 60069, 60061
VILLA PARK, 60181
VOLO, 60097, 60051, 60020
WADSWORTH, 60083
WARRENVILLE, 60555
WASHINGTON, 61611, 61571
WAUCONDA, 60084
WAUKEGAN, 60085, 60087
WEST CHICAGO, 60185
WEST DUNDEE, 60118
WEST PEORIA, 61604, 61606, 61615
WESTCHESTER, 60154
WESTERN SPRINGS, 60558
WESTMONT, 60559
WHEATLAND, 60564
WHEATON, 60187, 60185
WHEELING, 60090
WILDWOOD COMMUNITIES, 60548
WILLOW SPRINGS, 60480
WILLOWBROOK, 60527
WILMETTE, 60091
WILMINGTON, 60481
WINFIELD, 60190
WINNEBAGO, 61011, 61016, 61111, 61103, 61115, 61063, 61088
WINNETKA, 60093
WINTHROP HARBOR, 60096
WONDER LAKE, 60097
WOOD DALE, 60191
WOODRIDGE, 60517
WORTH, 60482
WYANET, 61379
ZION, 60099
Heating Systems We Repair
AC Delco
Acme
Adams
Admiral
Addison
Airco
Aire-Flo
Airtemp
Alpine
AO Smith
Alpine
Amana
American Standard
American Comfort
AAON
AP Wagner
Aprilaire
Arco-Aire
Arctic Circle
Ariston
Armstrong
Badger
Bard
Bell & Gossett
Biasi
Fisher & Paykel
Fraser & Johnston
Bissell
Duo-Therm
BorgWarner
Bosch
Broan
Brown
Browning
Bryant
Buderus
Burnham
Caloric
Carrier
Central Boiler
Centurion
Century
Chambers
Clare
Climatrol
Coldspot
Coleman
Columbia
Comfort-Aire
Comfortmaker
Comfort King
Command-Aire
Corning
Crane
Crosley
Dacor
Daikin
Dayton
DeLonghi
Ducane
Dunham-Bush
Dunkirk
Duo-Matic/Olsen
Emerson
Estate
Eureka
Evcon
Fedders
Friedrich
Frigidaire
Frigiking
Fulton
Gaffers & Sattler
General Electric
Gibson
Glowcore
Goettl
GE
Goldstar
Goodman
Green Colonial
Hallmark
Hamilton Beach
Hardwick
Heatwave
Heil
Hitachi
Honeywell
Hoover
Hotpoint
Hampton Bay
Hardwick
Honeywell
Hotpoint
Homart
Insinkerator
Intertherm
Janitrol
Jenn-Air
Johnson
Keeprite
Kelvinator
Kenmore
Kitchen Aid
Kerr Laars
Kirkland
KitchenAid
Koldwave
Lennox
LG
Litton
Lennox
Luxaire
Magic Chef
Magic Chef
Marvair
Maytag
Manitowac
Maytag
Modern Maid
Montgomery Wards
Norge
Maytag
Montgomery Ward
Mueller
McGraw-Edison
McQuay
Miele
Miller
Mitsubishi
Modern Maid
Moncreif
Monogram
Munchkin
Nordyne
Oasis
O'Keefe & Merritt
Oster
Panasonic
Parker
Peerless
Pennco
Perfect Climate
Pioneer
Premier
Patco
Payne
Polaris
Pride
Quasar
RCA
Rheem
Robertshaw
Roper
Ruud
Samsung
Sanyo
Scotsman
Superior
Sears
Siemens
Singer
Sony
Southwest
Space-Guard
Sharp
Signature
Speed Queen
Summit
Sunray
Space Pak
Spartan
Speed Queen
Square D
Sub-Zero
Sunbeam
Taco
Tappan
Tempstar
Thermador
Trane
Thermo
Trainco
Typhoon
Thermador
U-line (Uline)
Unico
Utica
Vent-A-Hood
Viessmann
Viking
Waste King
Wattmaster
WeatherKing
Webb
Wedgewood
Weil-McLain
Welbilt
Westinghouse
Whirlpool
Wolf
White Rogers
White-Westinghouse
Williams
Williamson
Wolf
Worthington
York